History of Breakfast Cereals - Early Cereals
Breakfast cereal is, basically, a type of food made from processed grains. It can be eaten hot or cold and is usually mixed with milk, yogurt and/or fruit. Most people eat it as a first meal of the day, hence its name – breakfast cereal.
Processed grains are used as food since the ancient times. For instance, porridge and its variants were known in Europe and today's Russia since then. Peoples from these terrains made porridge from barley and yellow peas and porridge is still eaten today, mostly for breakfast. North American native peoples also ate processed grains which later got names "grits" (which was made from ground corn) and "hominy" (made from whole dried maize kernels).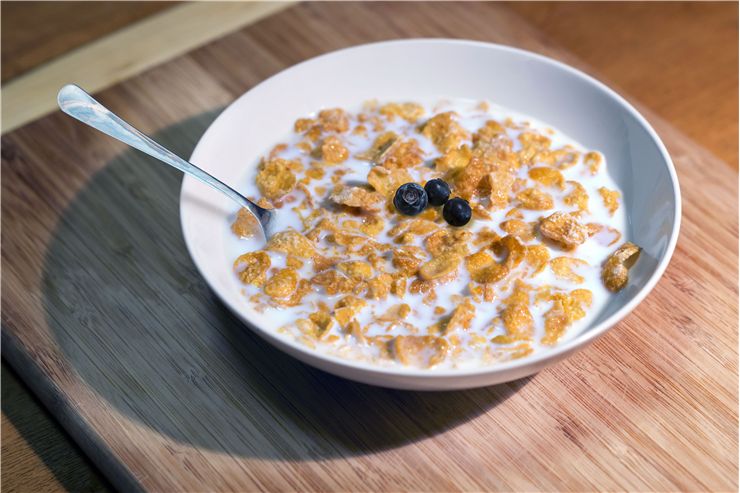 Change in the way we look at food began in 19th century when daily diet of adults in United States consisted primarily of pork, whiskey, and coffee which resulted often in stomach problems and constipations. Food reformers of that times started experimenting in vegetarian variants and some religions like Seventh-day Adventists based in Michigan took this kind of nutrition as a part of their faith. The first to start production of cooked oatmeal as a breakfast cereal was Ferdinand Schumacher, a German immigrant. He held a small store in Akron, Ohio where he placed a hand oats grinder in 1854. He later founded German Mills American Oatmeal Company which was the first commercial oatmeal manufacturer in the United States and he sold his breakfast cereals as a substitute for breakfast pork. James Caleb Jackson invented the first cold breakfast cereal, called "Granula", in 1863 in Dansville, New York, but they didn't were caught on because they had to be soaked overnight before they were ready to eat in the morning. The first to sell cereals in boxes was George H. Hoyt who created "Wheatena" around 1879.
Breakfast cereal boom began in Battle Creek, Michigan a center of the Seventh-day Adventist Church. John Harvey Kellogg (1851-1943), son of Adventist factory owner, graduated at Bellevue Hospital Medical College in New York and started working as medical superintendent at the Western Health Reform Institute in Battle Creek. Institute had vegetarian regimen and Kellogg started experimenting with granola and wheat flakes. In 1891 he patented and in 1895 he started producing the Cornflakes which soon became popular around the country. William K. Kellogg, his brother, worked together with him until William bought rights for Cornflakes and founded Kellogg Toasted Corn Flake Company in 1906. Cornflakes, which started as a heath food, turned into a commercial product through heavy advertising and appealing to commercial taste. Others from Battle Creek also thought that cereal manufacturing was a good idea and by 1911, 107 brands of corn flakes were being made there.
Charles W. Post, inspired by Kellogg's cereals, invented his Grape-nuts in 1898 which had nutty flavor but had neither grapes nor nuts. In 1928, four milling companies joined their forces as the General Mills Company in Minneapolis. The first puffed cereal appeared in 1937. It was called "Kix" and it was made by the General Mills.
United Kingdom got their first ready-to-eat breakfast cereals in 1902, They were called "Force" and were made of wheat. In years after the Second World War, cereal manufacturers started targeting children. While the first cereals were invented to be health food, these cereals often had more than 50% sugar. Mascots like Tony the Tiger and the Trix Rabbit were introduced to attract children. Some manufacturers also included small toy prices which serves the same function.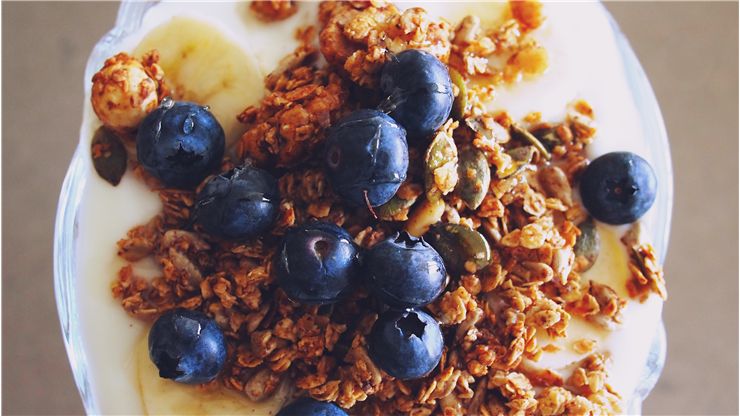 Today, breakfast cereals manufacturers have gross profit margins of 40-45%, and have 90% penetration in some markets. Although most of today's breakfast cereals are far from healthy some manufacturers make gluten-free cereals.