Famous Cereal Brands - Best-Selling Breakfast Cereals
Market of breakfast cereals is very profitable so it is no surprise how many different cereal brands there are. Here are some of the most popular:
Cap'n Crunch (Quaker Oats) was invented in 1963 and was the first cereal to use an oil coating to deliver its flavoring. Original variants were made of made of sweetened corn and oats while there are variants with peanut butter, cinnamon, and chocolate among others.
Frosted Flakes (Kellogg's) were invented in 1951, as Sugar Frosted Flakes. It is made of corn while the variants have honey, chocolate, bananas, and toffee in them.
Cheerios (General Mills) appeared in 1941 as CheeriOats but later changed their name because of Quaker Oats' complaint. Variants are Apple Cinnamon, Banana Nut, Honey Nut, Fruity and others.
Shreddies (General Mills, Nestlé and Post Foods Canada Corp.) are made of from shredded wheat. Variants are sold as "Frosted Shreddies", "Coco Shreddies" and "Honey Shreddies". Canada has "Diamond Shreddies" which are standard Shreddies rotated by 45 degrees. These sell much better than standard ones.
Count Chocula (General Mills) is one of monster-themed breakfast cereals of General Mills. It was invented in 1971. Today it is sold only around Halloween. It has chocolate flavor frosted cereal and marshmallow bits shaped like ghosts and bats.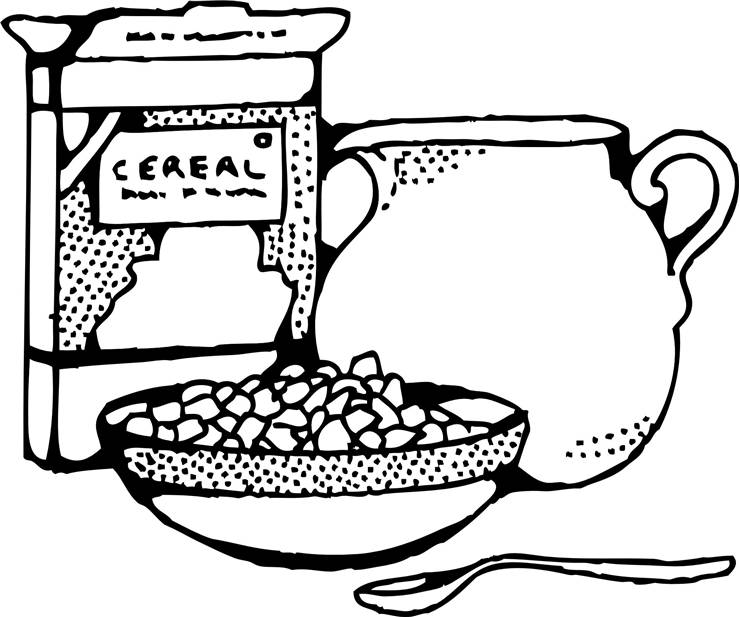 Golden Nuggets (Nestlé) appeared in 1970s and are made of grains, sugar and honey. They were withdrawn by the end of the decade but they were reintroduced in 1999.
Apple Jacks (Kellogg's) appeared on the market in 1965. They are ring shaped with a strong orange and green color. It doesn't have apple taste.
Cocoa Puffs (General Mills) are puffed grain breakfast cereal that were invented in 1958. Their orbs are made of corn, oats and rice and are flavored with cocoa. They are a variant of Kix cereal.
Honey Bunches of Oats (Post Cereals) are mix of three kinds of flakes and oat clusters with honey. Initially made by mixing three already existing cereals made by Post Cereals. Appeared for the first time in 1989.
Life (Quaker Oats) made of corn flour, whole wheat flour, and rice flour. Since it was invented in 1970s, many variants appeared like Baked Apple, Cinnamon, Honey, Raisin and Vanilla.
Lucky Charms (General Mills) consist of toasted oat pieces and multicolored marshmallow shapes. They were invented in 1962 by John Holahan. They were the first cereal to include marshmallows in the recipe.
Cinnamon Toast Crunch (General Mills) are cereals that are small squares or rectangles of wheat and rice covered with cinnamon and sugar. They appeared in 1984 and have variants called "French Toast Crunch", "Peanut Butter Toast Crunch", and "Frosted Toast Crunch".
Froot Loops (Kellogg's) are fruit-flavored, as their name says. They are red, orange, yellow, green, purple, and blue loops and they all have the same taste.
Rice Krispies (Kellogg's) are invented in 1927 and are made of crisped rice which makes characteristic sound when milk is added to it. Their mascots are gnome-like Snap!, Crackle!, and Pop!.
Pebbles Cereal (Post Cereals) (with "Fruity Pebbles" and "Cocoa Pebbles" sub-variants) are crisp rice cereal bits. Its mascots are characters from the animated series The Flintstones.
Quisp - (Quaker Oats) is a baked paste of corn meal and syrup shaped like saucers (it has a space alien as a mascot). It appeared on the market in 1965 and was sold in shops until 1970. since then it appeared here and there but since the beginning of the Internet it is sold mainly online.
Corn Flakes (Kellogg's) were the first commercial breakfast cereals. They were invented in 19th century and are still popular today in many variants and by many manufacturers.